What Are Different Types of Cell Phone Chargers
Views: 701 Author: Site Editor Publish Time: 2021-08-30 Origin: Site
A mobile phone is ubiquitous in the current society and its impossible to imagine a life without one. With newer models coming into the market every few months, we all think of upgrading our current versions. Apart from analyzing the technical specs and features, it's important to think about the phone charger types as well. What if you end up with a phone that is not compatible with other chargers?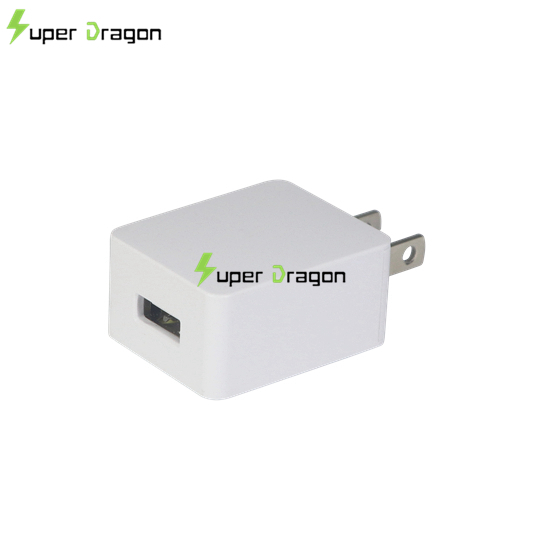 USB-Type A Charger
USB-Type A chargers have male connectors that connect to the female Type-A ports present on a host device like computers or laptops. Typically, these cable cords have a rectangular shape with the bottom part comprising of the pin connectors. On the recipient side, any device like mobile phone, power bank, ipod etc. can be connected using different charger ends like Type B or C. Type A chargers are quite rigid and can only accommodate the specific ports which are now becoming obsolete in modern host devices.
USB-Type B Charger
USB Type B connectors fit into the female Type B ports present on large peripheral devices like printers, scanners and external storage devices. They have a characteristic square shape with sloped corners on the top. The other end of Type B connectors come with either Type A or C connectors to connect to an external device like computers. The idea behind the development of Type B connectors is to prevent the risk of connecting two host computers to each other instead of a peripheral device. Type B ports are slowly vanishing from the commercial market and giving way to newer types of USB Chargers.
USB-Type C Charger
USB-Type C Chargers are relatively new entries to the world of charger ports. Within just few years, they are the best alternatives to most conventional charger ports like A or B. The key benefit of these connectors is the reversible option. You can plug the connector into the port in any direction to get a good fit. Also, USB-C are quite powerful in terms of connectivity, faster data transfer and speed charging of other devices connected at the end of the ports. Many brands like Samsung, Nexus etc. are making Type-C as their default phone charger types.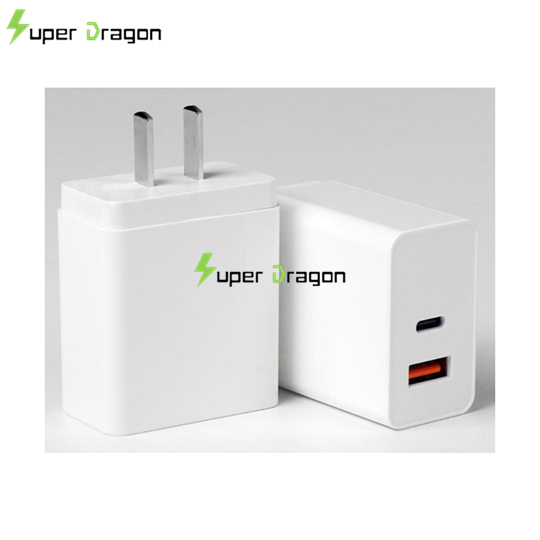 Mini-USB Charger
Mini-USB Chargers have officially disappeared from the electronics scene now! But during the times of digital cameras, these chargers were game changers in the way devices were charged. As the name suggests, Mini-USB chargers are much smaller and thicker compared to other kinds of phone chargers. On one end of this charger cable is a standard flat end USB and on the other end you can find a smaller version of either Type-A, B or C Chargers. The main drawback is that these chargers are not on-the-go compliant, meaning they cannot support the switching between the roles of host and device.
Micro-USB Charger
Micro-USB Chargers are one of the most widely sold types of chargers in the world. In fact, brands like Samsung and LG have pretty much made these as their standard mobile phone chargers globally. There are many ways in which Micro-USB chargers are superior to Mini-USBs. These chargers are physically smaller in size to Mini USBs and are OTG (On-the-Go) Compliant. Also, they support a high data transfer of 480 MBPS! There are two subtypes of these USB chargers – Type A and Type B, although the latter is more common.
Why choose Super Dragon Technology
Shenzhen Super Dragon Technology Co.,Ltd. was founded in March 2008 and is known for its efficient management team and an experienced R&D and process development team.
Power supply business is a division integrating R&D/production/sales/customer service. We mainly provide customer a few series of eco-friendly adapter, charger, smart fast charger, power converter module for telecommunication and so on. We have a professional R&D team and talents are gathered in production, engineering, quality team too. Relay on the strong ability of development, manufacture and quality control , we can provide eco-friendly and price competitive products to consumer along with high quality. If you are looking for a reliable merchandise of chargers, welcome to contact us!